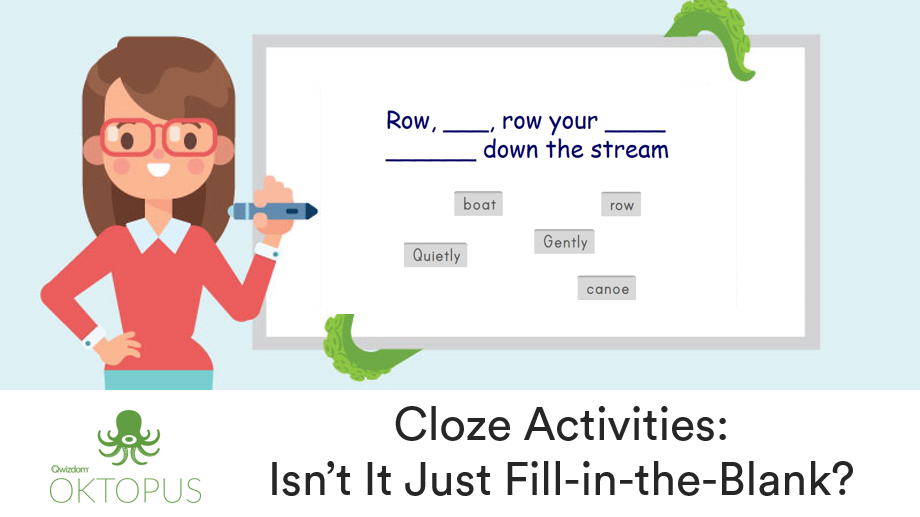 Cloze Activities for Interactive Boards
Can you correctly complete the following sentence?
____ sentences have ____ that students need to fill in with the correct _____.
Correct answer: Cloze sentences have blanks that students need to fill in with the correct answers.
Cloze activities can be applied to a wide range of topics with a variety of objectives that include accurate spelling, learning new vocabulary words, and reading comprehension. Most often, cloze activities come in the form of fill-in-the-blank sentences with either single correct answers, or appropriate answers that contextually make sense.  For example: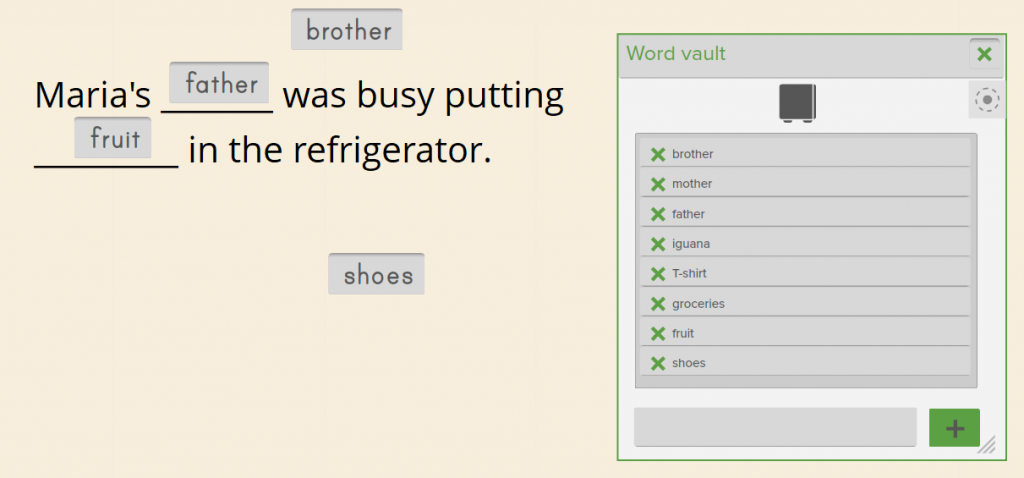 A cloze activity can also be used for comprehension and vocabulary building in any subject. Display and read aloud a short passage for the students. Then remove some words that are key to understanding the content or story, including new words that were frontloaded prior to the reading. Students can work individually or with a partner to fill in the blanks. For example: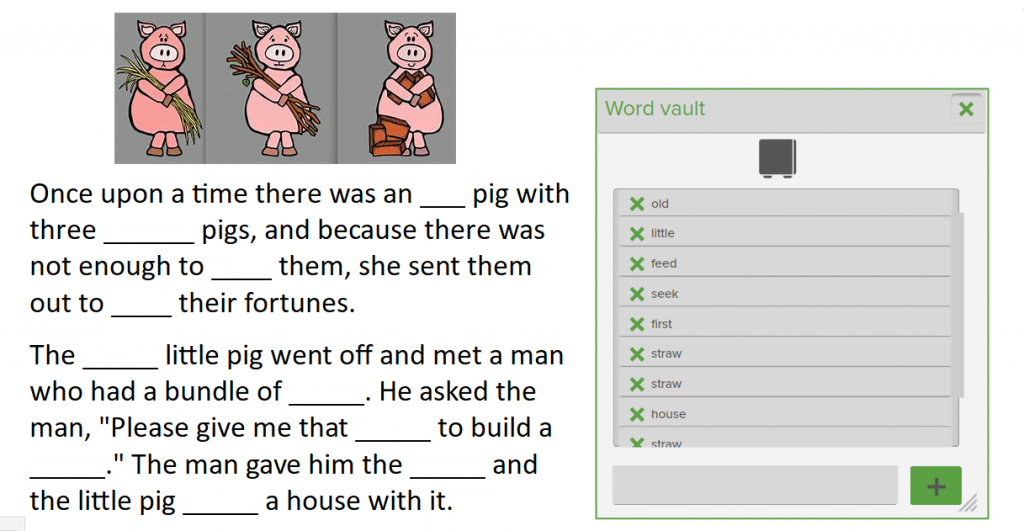 To help facilitate different cloze activities for instruction, Qwizdom OKTOPUS (annotation and collaboration software for interactive boards) has the Word Vault tool. From text created in OKTOPUS, highlight and click/tap a word to store it in the vault. Words collected here can be dragged out into the blank created in the text. If the word is correct, it will appear in its original form.
You can also add custom words to the vault in activities where the students need to choose the correct word from a list.
The Word Vault is essentially a drag-and-drop tool that can be adapted for multiple uses such as categorizing, labeling, sequencing, and filling in the blank. Watch the video to see a few ways Word Vault can be used:
Cloze activities with the OKTOPUS Word Vault can help to:
increase student participation and engagement in their learning,
support peer interaction and collaboration through review of content and ideas, and
strengthen retention of key vocabulary and concepts across multiple subjects and topics.
Facilitating cloze activities, augmented by annotation and collaboration tools like Qwizdom OKTOPUS, can lead to success for all involved in the learning. Can you correctly complete this sentence?
OKTOPUS offers a ____ trial and ____ tutorials to help get ______ started in your _______.